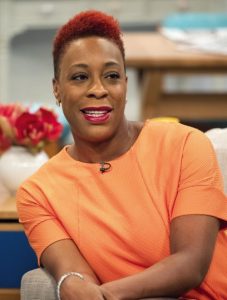 I set up this site to share my journey about  being a victim of Image Based Sexual Abuse, politically called Revenge Porn. My aim is to empower other people who have experienced the hatefulness of this crime by sharing my experience. This website for me helps with my healing, by speaking out and shedding the burden of shame, disgust and blame, I felt the need to provide a common safe place for victims to share their journey, access support, share common feelings without being judged.
"I want to encourage other people who might have been affected by Image based sexual abuse, politically known as revenge porn to do what I did and report the perpetrator to the police. You're not the one in the wrong and they shouldn't get away with it"
The name for this site came to me in a dream, I think subconsciously i was trying to find solace and a way to heal my pain. I know as I walk this journey I continue to relive the pain, torture and shame but at the same time, I know I am helping others. This is not about forgetting or forgiving – it's about accepting!
As each day passes I get stronger and I have more inspirational ideas about where I go with this and I am amazed at the support I have received. I am humbled by the people I have crossed paths with, reached out to, made a difference with, changed perceptions of and most of all i am healing, I am taking control of my life and making a difference!
"This journey has been very emotional at times but enlightening all the same"
Comments
comments