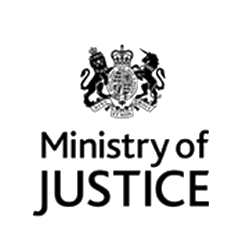 I was in invited by the Ministry of Justice to take part in a live online Q&A Webchat with ACC Gary Shewan, National Police lead for Restorative Justice as well as Stalking and Harassment for Greater Manchester Police and Laura Higgins, Overseer of UK Safer Internet Centre and the newly set up Revenge Porn Helpline.
It was really interesting and rewarding to be involved in this; I was really gratgeful for the opportunity to be able to give answers to questions from the public in regards to Revenge Porn. Changing/challenging public perceptions is not an easy task but at least the MOJ gave it a go. The invitation to attend their offices came as a surprise but at the time there wasnt many victims that had publicly shared their story. Now however there are more victims speaking out about this new technology crime and I am really glad that people are starting to listen and pay attention.
I arrived early enough to be set up online at the MOJ HQ in London; the other participants took part within their own cities. It was nice to be treated with kindness and empathy as I spoke to staff about my experience and what I had done by setting up a website. I had shared the event via my twitter @voic_tweets and also through my voic facebook page; it was an experience that helped those who have been victims and didnt know what to do and also a public perception challenge. There were questions directed at me from a victims perspective and I answered from that point.
OyinkansolaI Onile-Ere, Senior Campaigns Advisor, External Communications, Communication and Information Directorate at the Ministry of Justice emailed me the following results of the live wechat:-
23 questions/comments were asked, there were 186 live page views and 60 replay page views (those reading the transcript of the webchatsince it finished).
Take a look at the live webchat Q&A by following the link: http://www.justice.gov.uk/ministry-of-justice-webchats 
Comments
comments