Have you been a victim of Image Based Sexual Abuse aka Revenge Porn?
As a survivor and having directly been affected by this, I am putting myself out there!
Over the last 2 years I have worked tirelessly to help victims take back their power and learn how to take control of the impact this crime has. Its abuse and shouldn't be tolerated. Let us stand together and make a difference, let us heal together and share our journeys. I know that it isn't easy to 'stand up and speak out' about being abused – trust me it was a decision I didn't make lightly but I feel so much better for doing so.
Working in collaboration with Sarah, an artist/activist I am taking part in the 'Digital Abuse' project –  which is a collaborative effort between artists and activists that uses education, empowerment and visibility to facilitate discussion, raise awareness and combat public perception of Image Based Sexual Abuse and the treatment of women online.
There are many ways in which you can speak out about your trauma! You don't have to use words. Here is one of my journey photographs that I did with See It From Her – Survivors Project in 2016.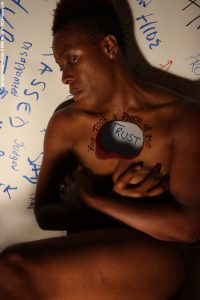 We are hoping that you are also ready to share your journey, share the burden and release some of that stigma that comes with being a victim of abuse.  We encourage you to join us in a united front. If you are ready to share and take back your power and would like to make a difference, come along to our creative workshop on the 13th and 14th of May.
Continue reading Digital Abuse: A Collaboration Between Artists & Activists →
Comments
comments