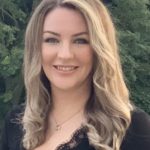 Sarah made contact with me back in 2019, a few years ago now and I have been supporting her ever since by being that source of non-judgmental advice, the listening ear and that support of encouragement to continue. It's hard to imagine now that Sarah was very much at the beginning of her journey. It has been so important to me to  have had the opportunity to help Sarah, as this has very much helped 'my own personal journey to recovery'. Sarah shares her personal account of her journey below – I am humbled! At the end of her piece I have inserted a link to the documentary Sarah took part in – where she shares her story publicly to raise awareness.
How could this happen to me…a question I have asked myself many times over the past 3 years. I was a normal girl, leading a normal life, never did I think I would wear the label of victim. Never did I think I would have CID detectives visiting me at home. Never did I think I would set foot in a court room.
Aged 28 I was happily living my life, bubbly, confident, great job, engaged to be married, a beautiful son, the perfect house. From the outside I had a life many would dream of. But behind closed doors things were much darker. Every inch of my life was controlled by him, my clothes, my spare time, my relationship with family and friends. "Why didn't you just leave" people asked, but only those who have ever been in the grips of a narcissistic sociopath would understand…I wasn't allowed to leave. Whenever I tried, I was manipulated to return. In reality I was terrified to leave. He made me believe my life wasn't worth living if it wasn't with him. I was nothing without him.
But one day enough was enough. I had to go and no-one could have foreseen what the next few months would bring.
For the first few weeks I was still in his grips, I didn't stay strong during the breakup so one evening he had persuaded me to spend one last night together. The final goodbye. And I agreed. "Why" people asked…well I was feeling empty, lonely, broken and needed to feel close to someone, and he had been the man I was about to marry.
 But this night changed my life.
He had set up his phone in the corner of 'our' bedroom and secretly recorded us having sex. Within 2 days, he had realised that we really were over. And then the threats began. If I didn't do as he said, when he said it that he would send the video to friends and family, he would make it his entire purpose to destroy my life. To start with I complied, jumping through hoops to keep him happy. But the demands continued to escalate and I knew it had to stop. My family encouraged me to contact the police, which I did, however as these were only threats there was nothing they could do.
Less than 2 weeks after the threats began, it happened. My worst nightmare came true. He had circulated the video and images and my world crashed down. My colleagues, parents, friends, school mums, senior management and so many more received these. I drove straight to the police station, in a blur.
Even to this day I can't remember that drive.
This next stage was horrific, the female police officer was not experienced in this type of crime. I felt humiliated that she had to study the images, describe them in graphic detail in statements. I felt judged by her and just wanted to get out of that room as soon as I could. What happened next was a major turn in the investigation. He called my phone whilst I was still at the police station and threatened to kill me. At that point the police officer asked for a crew to be dispatched urgently to arrest him. Two hours later, being cared for back at home I received a very terrifying call.
The police had arrested him, but he was trying to flee them and he was found hiding in his car and following a search they found shotgun cartridges in the glovebox. Suddenly his threat to kill seemed very real. 9am the next morning I met lead Detective JB (name changed). "Why a man" was my first thoughts, "surely they have female detectives", "I can't talk to a man". But within 5 minutes his calm, non judgement demeanour had my trust. "I have not seen the images, nor will I need to, don't worry"….wow this man might actually be here to help me.
The investigation lasted for almost 12 months, my ex had tried hard to cover his tracks so the cyber-forensics were tough to navigate. Backwards and forwards to the police station, statement after statement, I felt like this would last forever and I was growing exhausted. But I put my faith in the system and in Detective JB. He kept me informed, strong and determined that justice would be done. And 12 months later it was…my ex partner was charged with 2 counts of distributing intimate images and a raft of 9 other charges.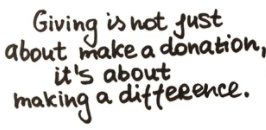 But then what, court was listed for 5 months time. But I was a shell of my former self. In a dark place mentally and I didn't know where to turn. And this is where Folami came along! After some searching I found VOIC. And I sat quietly watching the page for a little while before I plucked up the courage to reach out to Folami.
Within one message I knew this wonderful lady was going to play a huge part of my journey. Someone who knew what the pain felt like. Knew what it was like to see your world smashed into pieces around you. She was there whenever I needed her, with words of encouragement, calmness and positivity. 
3 days before the court trial was due to take place I was devastated to hear that an adjournment had been granted….and the new date was over 11 months later. That was it, "l'm done", "I can't do this anymore", "he's won". But there she was again, to put a great virtual hug around me and provide those words of wisdom and support again. 
I truly was ready to walk away. I just wanted to leave the past behind and forget about court. If it wasn't for Folami and Detective JB this was inevitable.
But I didn't! And 2 weeks before the new court date I was informed that my ex partner had pleaded guilty to all charges. I am so proud to sit here today and say that I did eventually make it to court, and I stood in the witness box and gave my victim impact statement with my head held high. As I left that courtroom I knew I had done myself proud and stood up to that evil man once and for all.
In October 2020 he was sentenced to 4 years in prison.
My message to all of those struggling, not knowing where to turn or how to stay strong is to trust the process. It's hard…damn hard…but surrounding yourself with the right people, who can help and support you is the only way.
The work Folami does through VOIC is life saving. I don't know where I would be without her. I am still very much on my recovery journey but I am so ready to speak out about my experience in the hope that it can give even one person hope.
 Folami, you are a truly amazing, inspirational woman and I am blessed to have found you. There are people that leave footprints in your life, and you are one of them. https://www.bbc.co.uk/iplayer/episode/p096h12v/zara-mcdermott-revenge-porn
Comments
comments