'It is important to understand that my journey was and still is very very painful'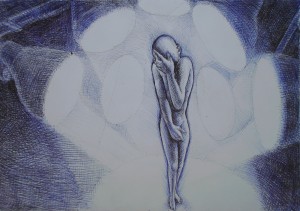 This is apparent if you watched me when I first appeared on This Morning, you could see the pain in my eyes, you could feel the pain in my words. Yesterday again I appeared on TV, The Lorraine Kelly Morning Show, this time a year later.
I didn't want to come across like a victim because that I am not, I am a survivor! It's important for those that watched/listened to me and may have thought:
Ahhh! But she looks well, she has got over the ordeal rather quickly, look how confident she is, she doesn't sound or look like a victim!
Let me just say for me to be able to help another I feel you need to have dealt with your pain, your torture, your anxieties and your shame, otherwise you are helpless to another and will only add your burdens to theirs. This is not empowering.
I am still healing, although I have very much taken back my power,  I hold my head high and walk strong.
I still feel pain, hurt and mistrust!
Talking on The Lorraine Kelly Show yesterday opened up the pain I had hidden away, the pain I thought I had dealt with. I woke up this morning feeling very very low, emotionally fragile and started to cry. I know in time it will pass and I will find that kind heart that beats in time with mine. I cry  and laugh to help me heal but I laugh more.
I wanted to show those who cannot speak up or who are afraid and still ashamed that life goes on. You cannot stay a victim forever, this I know is very hard and does take time, probably a very long time. I have connected with people that have wanted to 'take their life' and end the pain of public shame – I haven't personally had those thoughts but empathise with those who do.
This is not an easy journey, its painful and at times very very unbearable for many. 
Becoming a survivor means the perpetrator hasn't beaten you, you have taken back control and continue to live your life and I'm all for surviving as we only have one life and god knows it's short enough! #revengeporn
Comments
comments